990280.00
–
19280
–
Dendrolimus superans
– (Butler, 1877)
Photographs are the copyrighted property of each photographer listed. Contact individual photographers for permission to use for any purpose.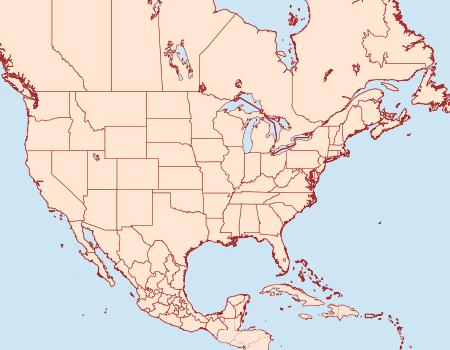 Distribution:
Russia and Japan (4).


Seasonality
and Size:
Entire life cycle can take 1-2 years, and even more depending on climate (5). Wingspan ranges 77-102mm in females and 60-79 in males (4).


Larva and
Host Plants:
Larvae are pests on conifers, defoliating Pines, Larch, Spruce, and Fir trees (2, 1).


Description/
Field Marks:
Color ranges light yellowish-brown or light grey, to dark brown or almost black (4). Forewing with two characteristic dark stripes and a white spot in the center of the forewing's basal half (4).


Similar Species:
Adults may be confused with other Dendrolimus. D. superans can be distinguished from non-target Dendrolimus and Gloveria by the presence of two projections on the valve, as opposed to a single projection. The length of these projections can be used to distinguish D. superans from D. sibiricus and D. pini (3).

In D. pini the smaller (lower or sternal) projection is less than or equal to ¼ the length of the longer projection. In the D. sibiricus and D. superans complex, the lower projection is at least half the length of the upper (dorsal) projection.

"The postmedial line [of the forewing] is much incurved near the costa in D. sibiricus and only slightly incurved in D. superans" (4).

The transverse bands found in the larvae distinguish Dendrolimus from Gloveria and other SW United States Lasiocampidae of similar size (2). These bands are red in Phyllodesma, and only one black band is present in Tolype.


Synonymy:
D. sibiricus is now the preferred name for D. superans
References
Photographs are needed for this species.