Tortricidae
621201.00
–
3291
–
Epinotia celtisana
(Riley, 1881)
Photographs are the copyrighted property of each photographer listed. Contact individual photographers for permission to use for any purpose.
© Mark Dreiling - DNA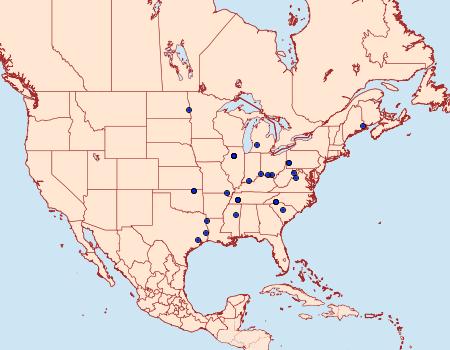 Description/
Field Marks:
See Jour. Lepid. Soc. 40(4): 340.
Genitalia:
See Jour. Lepid. Soc. 40(4): figs. 24, 25, 29
Similar Species:
Taxonomic Notes:
Epinotia celtisana (Riley, 1881) is a synonym of 3291 Epinotia laracana (Kearfott, 1907) (corrects previous synonymy), Jour. Lepid. Soc. 40(4): 340 & Jour. Lepid. Soc. 41(4): 213.
References
Barcode of Life Data System (BOLD) - Caution: Some specimens shown may not be sequenced. DNA barcode provides evidence of relatedness not proof of identification.
Brown, R.L., 1986. Resurrection of Catastega (Clemens) and revision of the Epinotia vertumnana (Zeller) species-group (Tortricidae: Olethreutinae). Journal of the Lepidopterists' Society, 40(4): 327-346.
(gen.) - © Ken Childs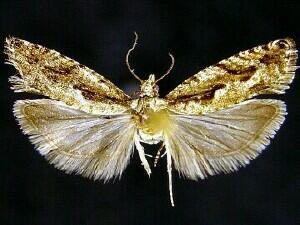 15mm – © Jim Vargo
15mm – © Jim Vargo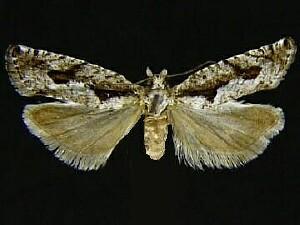 14mm – © U. S. National Museum
13mm – © U. S. National Museum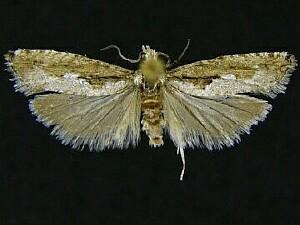 15mm – © U. S. National Museum